2021 brings the release of many new beers, from sours to saisons and seaweed stouts! Check out our seasonals section for more details. 
The taproom has now reopened! Scroll down to book a table. We have flexible indoor and outdoor spaces for parties of up to 60 people, click here to enquire.
For updates about events, new releases and web store offers please sign up to our mailing list at the bottom of the page.
Our web-store is also open for beer direct to your door with free delivery on orders over £50.  
If you are a trade customer please email [email protected] for a price list!
Our unique style is based around forging balanced, complex beers inspired by the incredible ingredients around us every day from foraging in Epping forest to collaborating with local coffee roasters and chefs. We are small independently owned brewery with a mindset to match. We make the beers we want to drink including a core rage of incredibly full flavoured but always balanced lagers, hop forward pales and sours, in addition to this we constantly push the boundaries with experimental brews and collabs including wine beer hybrids, mixed fermentation and putting unusual ingredients and processes at the forefront of our experimentations. We are committed to providing opportunities to a diverse spectrum and have commited to apprenticeships and training programmes to improve local employment.  
We also work on several side projects to help our environmental footprint. Read about that here.
By supporting Exale you support a genuinely innovative brewery, which also feeds back into positive change in the local community and beyond.
.
The taproom has now reopened, We are so happy to welcome you back, the landscape may have changed slightly but we are still here for the fun times and great beers! Our main priority is to keep us all safe whilst ensuring you have a great time so Please ensure you read the terms and conditions and the FAQs here. It answers questions such as bookings, cleaning, social distancing, children and more.
You can book a table for groups 4-12 via the widget and for smaller groups we hold back plenty of tables for walk ins, takeaway is available during taproom hours. For larger parties please email us.  From May 21st we will be open until 2am on Fridays & Saturdays with DJs playing from 9pm. We also host monthly events, Beer tastings &  more plus we will also be showing the euros this summer! For Events please head to our Facebook page 
The taproom is also home to the incredible Victory London Distillery who have created a bespoke menu for us using their signature range. 
We also have weekly offers; KILL THE KEG selected pints £4 on Thursdays and 2 FOR £12 COCKTAILS on selected cocktails Fridays 4-8pm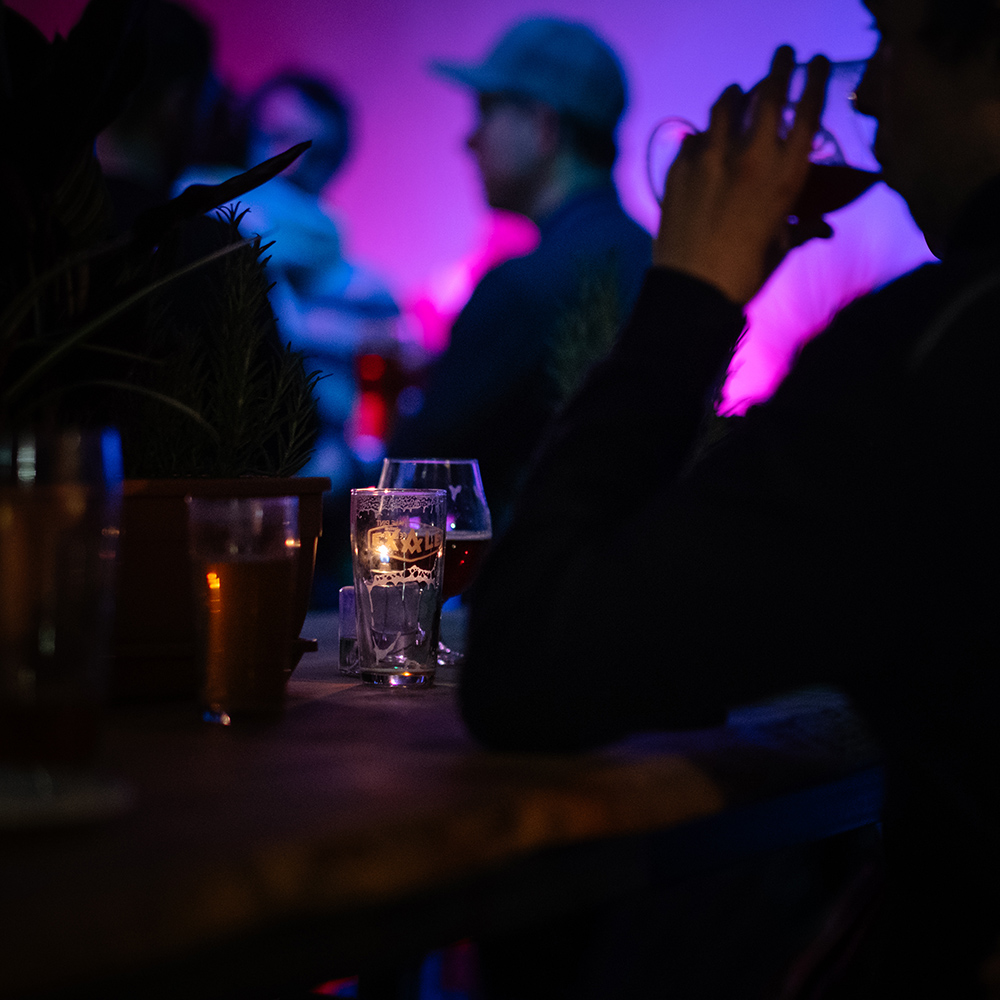 We have various food vendors throughout the year thurs-sun from opening until 9pm. From award winning nepalese food to some mega tasty vegan burgers we like to change it up and keep it interesting.
Upcoming food vendors can be found below:
April & May- Yeah burger
June & July- Freewheelin Pizza
August- Bolland & Crust
September- Rajivs Kitchen
Menus subject to change. Allergen info and kids options available.